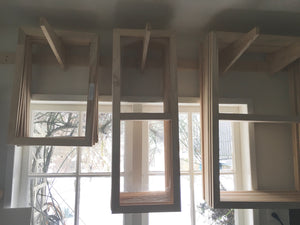 If you would like your Large or Triptych canvas stretched by the gallery, please add the relevant stretching charge to your order.
Please note that shipping for these stretched Large and Triptych Canvases is through a courier to address only within the lower mainland and Vancouver Island.
In some cases complimentary local delivery by the gallery staff can be arranged.